Pre wedding shoot in kanpur is the photography service you get before your wedding. Individuals who lack opportunity from that point forward to be captured by a professional candid wedding photographer in kanpur, this is considered as best. Some of them consider this as brilliant chance to spend time with their future life partner, There are numerous reasons why you get profit by this chance. Let us have a look at the significance of pre wedding shoot in wedding photography
1. Has an comfortable association between the couples and photographer.
Setting up an association with the photographer before wedding day gives positive effect in the result of wedding day photographs. The pre wedding shoot causes the photographer to see all the aspects of couples like personality, behavior and the chemistry that works between the couples. Pre wedding shoot additionally causes the photographer to catch immaculate pictures that are one of a kind and remarkable.
2. The chance to know photographer's professionalism and personality.
Pre wedding shoot gives the opportunity to understand the photographer better, You can see the photographers nature of work and his mentality towards the customers. When you see the final results of photo shoot you can have a knowledge of what's in store on your wedding photography. It also improves a relationship with photographer that helps on the wedding day.
3. Get rid of camera nervousness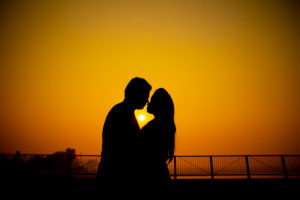 many couples feel shy and they won't have any idea of what and how to react in front of camera. Pre wedding shoot with your photographer gives a chance to know one another. You will get a comprehension of how the photographer will guide you on the wedding day to get best pictures. I am certain that if you book for a pre wedding shoot, on the wedding day I ensure that you can feel at ease that will be reflected in your photographs.
4. Moment of love and untold story.
Pre-wedding shoot provides a perfect and strong connection between the couple and helps them to realize the depth of their love. These moments are photographed and set on the wall makes you adore the married life realizing the bond grown between them.